The Mountaineers Website
Project Type:

Non-Profit

Client:

The Mountaineers

Location:

Seattle, Washington

Technology:

Plone
A tight integration of Plone and Salesforce that empowers members, volunteers, and staff
We've been thrilled with Plone from the very beginning. It has a beautiful front-end and an easy to manage back-end. Plone has also offered new and unexpected ways for our community to engage with us, and with built in SEO capabilities it's introduced an average of 58% more unique visitors to our site each month.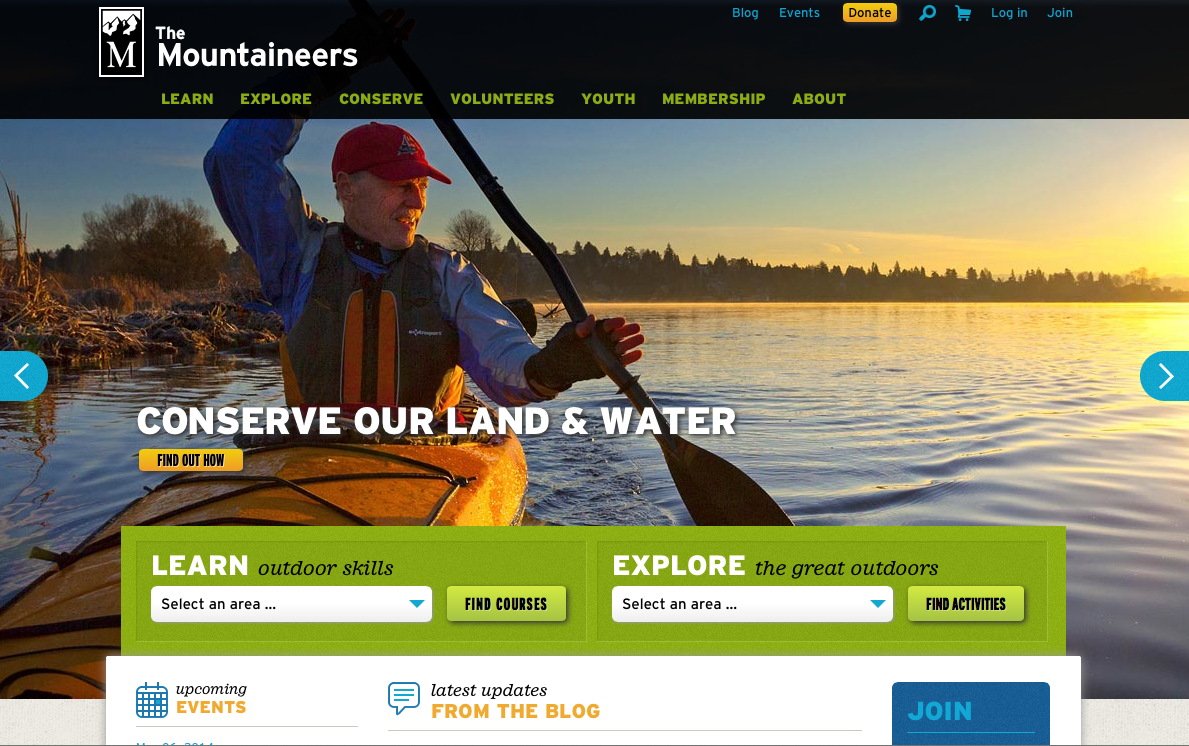 The Mountaineers is the premier outdoor education non-profit in the Pacific Northwest, with 10,000+ members and over a thousand volunteers leading hundreds of activities and classes in hiking, backpacking, climbing, skiing, sea kayaking and more. Their old website had become outdated along with their processes and technology, so the organization embarked on a major upgrade project. The goal was a beautiful, modern, and engaging website that made it easy for leaders to create new activities, for volunteers to volunteer, for members to sign up and donate, and for everyone to find what they're looking for in The Mountaineers' vast portfolio of outdoor knowledge.
After kicking the tires on lots of systems, The Mountaineers settled on  Plone, the leading open source enterprise CMS, and Salesforce.com, the leading software-as-a-service CRM. Plone+Salesforce is a great combination for non-profits because of extensive integration possibilities and deep license discounts. For The Mountaineers, it meant that their oceans of data about members, courses, activities, rosters, routes and places, committees, etc. could be seamlessly synchronized between these two best-of-breed systems.
Implementation of the site was a partnership between Jazkarta doing the Plone front end and Percolator Consulting, engagement strategists and CRM experts, doing the Salesforce backend. Site features include maps, faceted search, complex landing pages, lightweight e-commerce, and extensive use of groups for granular control of editing permissions. We developed asynchronous Plone-Salesforce integration using Celery message queues, and created a new Plone add-on, collective.workspace, which provides roster functionality, allowing each participant's role, registration, and other information to be managed.
For more information, see our blog post about this project.