NAOCC Collaborator Network
Project Type:

Non-Profit, Government

Client:

North American Orchid Conservation Center

Location:

Edgewater, Maryland

Technology:

Plone
A data management and collaboration system for botanists
Thanks to the tech wizards at Jazkarta, NAOCC now has a robust, user-friendly collections management system and collaborator portal to support our native orchid research and conservation efforts. This Plone-based system turned out to be a wonderful alternative to the various botanical accession database options, none of which quite met our need to track and steward plant material, fungi, and DNA records. We greatly appreciate the work by the Jazkarta team to produce a great product in a timely and efficient manner. Not only was their work efficient but it was also creative because they identified an approach that enabled them to develop the website within a limited budget.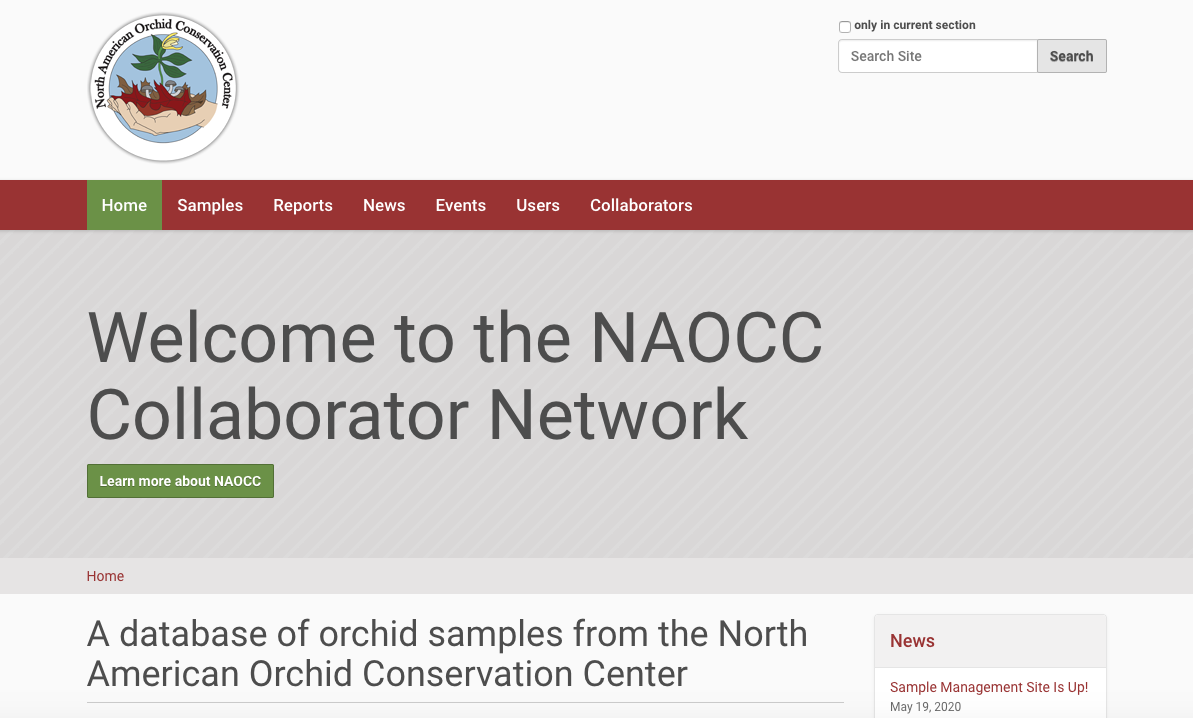 When our friends at NAOCC needed a system to capture data about the orchid samples that they curate, they turned to Jazkarta for advice. We've been a trusted partner since developing their Go Orchids site, and we understand the world of botany as well as the world of web applications.
Reviewing their requirements, we saw that NAOCC essentially needed two systems - a database to capture data about their orchid samples and a collaboration system to allow project participants to view and contribute information - wedded together by a common access control structure. One approach would have been to start with a web database, but adding the necessary collaboration and access control features would have been a huge undertaking. We had a trick up our sleeve which made the project much simpler.
Plone, the open source, enterprise-grade content management system, has collaboration features galore, and it is easy to create custom content types to capture specialized data. Out-of-the-box Plone provides easy to use content management that includes the advanced features we needed such as member roles, workflows, fine-grained access control and permission-sensitive search. To this we added the necessary database features - custom content types that capture 50+ data fields, photos and files about individual orchid plants and the symbiotic fungi that live on their roots. Because the project had a limited budget, in the interest of saving development time we used the standard Plone theme with a few color tweaks. It provides both a desktop UI for office use and a mobile-friendly UI that allows contributors in the field to enter data.
With a short discovery process and just two weeks of development, we were able to provide all the above features, plus a CSV import of the existing data and a flexible reporting capability. Like Go Orchids, the system was developed as an open source project in the hopes that other organizations will be able to benefit from it.