Go Orchids
Project Type:

Non-Profit, Education, Government

Client:

North American Orchid Conservation Center

Location:

Edgewater, Maryland

Technology:

Django
An app to identify and learn about the native North American orchid species
The folks at Jazkarta are simply amazing!!! Incredibly competent and responsive.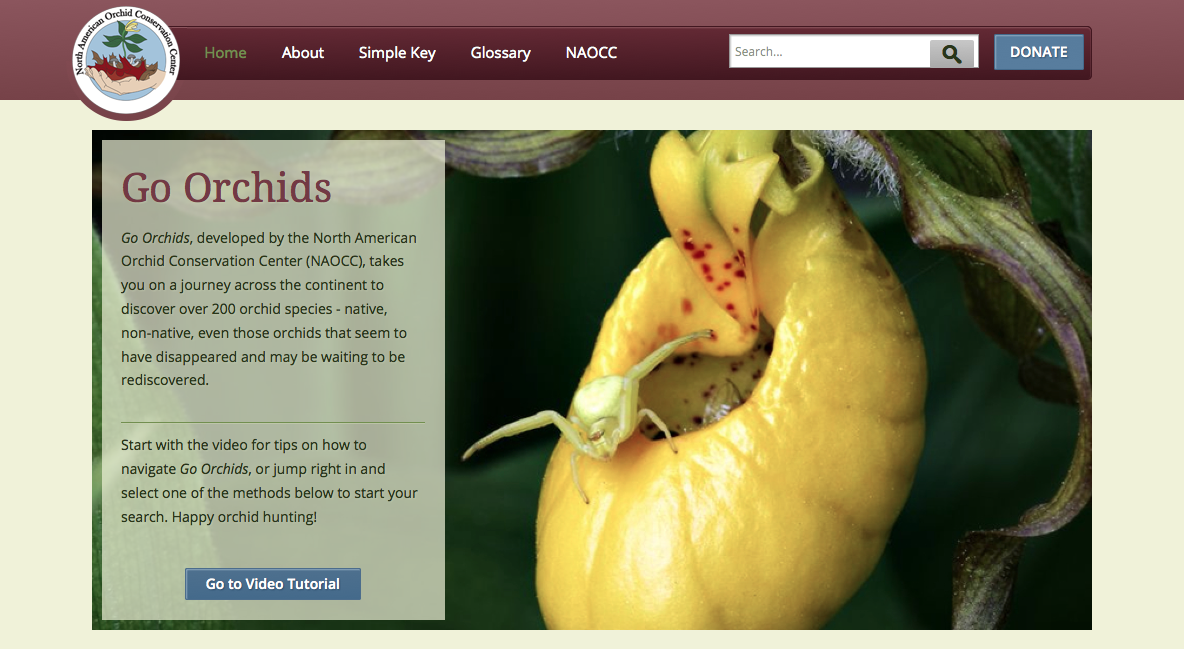 NAOCC was established by the Smithsonian and the United States Botanic Garden to ensure the survival of all native orchid species in the U.S. and Canada, more than half of which are endangered or threatened somewhere in their native range. A key component of NAOCC's mission is to develop an interactive website that provides the public with a mechanism to identify and learn everything that is known about our native orchids.
When NAOCC staff saw a demonstration of the New England Wild Flower Society's Go Botany site they decided their new orchid website should work the same way. The NSF-funded Go Botany code is open source, but NAOCC needed to make a few changes and apply a new design. Because of Jazkarta's expertise in both botany and Go Botany - we had led the original Go Botany development effort - we were the obvious choice to develop Go Orchids.
The project was a three way collaboration: Fresh Tilled Soil created a design for the site (as they had for Go Botany), Jazkarta applied the design and added new functionality, and NEWFS provided botanical data and technical assistance. Working together, we were able to pull most of the NAOCC changes and improvements into the Go Botany code base where they can benefit all future Go Botany implementations. The most notable new feature is a responsive design for the Simple Key that works beautifully on mobile devices.